How to Improve Your Credit Score

Is your credit score a blocker in you securing an auto loan? If you're searching, "how to boost my credit score," this may be true or at the very least, you're concerned about your credit score impacting your future lending options. When you need help figuring out how to get a better credit score, the experienced team members at our finance center are here to help. Find out ways to raise your credit score today with our list of tips and reach out if you have any questions!
Tips to Increase Credit Score: Review Your Credit Report
Identity theft is a major issue to consider, but on a less urgent level, reporting mistakes do happen and can impact your credit score. If you're looking for ways to raise credit score, you'll want to start here. Ensure your credit report is correct by obtaining one from all three major credit bureaus: Experian, Equifax, and TransUnion. The Fair Credit Reporting Act entitles you one free annual copy, which you can request at AnnualCreditReport.com.
Tips to Increase Credit Score: List Your Debts
Assess all of your debts so you can get a handle on what exactly you owe. This is important because two determining factors in your credit score are:
Number of cards with balances: If you have numerous cards with balances, chances are your score will be lower.
Your debt-to-credit ratio: This is how much available credit you have vs. how much you have actually charged. For the strongest score, you'll want to keep your credit card charges under 30% of the available balance every month.
Tips to Increase Credit Score: Pay It Off
Once you have a handle on your debts, you'll want to attack your debts with a repayment plan. A well-rounded payment plan will include tackling debts in collections, eliminating small balances on cards, and working to pay down larger debts.
Tips to Increase Credit Score: Get a Credit Card
If you've never had a loan or credit card before, that could be the very reason you have no credit or a low credit score. Opening a card in Beckley can go a long way in establishing credit, provided you use it responsibly — keeping under the 30% balance and paying your bill on time. One easy way to improve your credit score is to pick one recurring monthly charge and have it paid with your credit card. Then, you can plan and set aside the correct amount for when the bill arrives.
If you don't qualify for a regular credit card, you may qualify for a secured credit card with a small limit. Secured credit cards usually require an initial deposit of up to a couple hundred dollars to open. Once you build up some credit, you can move up to a traditional credit card.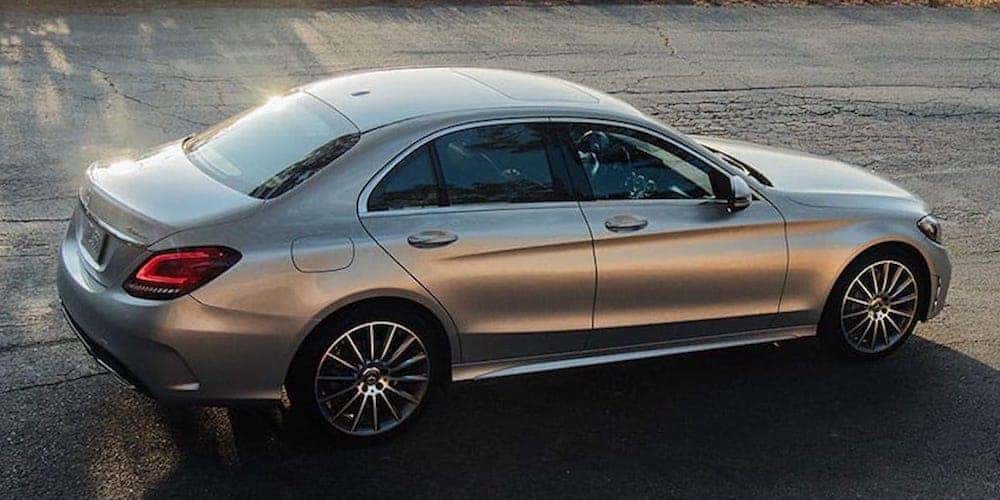 Tips to Increase Credit Score: Build Credit Age
Credit scores are created over time. If you're starting today, becoming a user on a family member's account can help build credit faster. As long as they have paid their bills on time, you can reap the benefits. Just make sure you have a clear agreement on who uses this line of credit and how payments will be handled.
Tips to Increase Credit Score: Avoid New Credit Applications
Once you take out the card or loan you're using to improve your credit, you'll want to be careful about applying for other lines of credit. When applying, lenders do a hard inquiry of your credit, which can impact your score for up to a year.
Discover More Ways to Raise a Credit Score at Mercedes-Benz of Charleston
Looking for more help and advice on how to get a better credit score? Contact the Mercedes-Benz of Charleston finance centerfor more tips to increase credit score. Our credit experts can guide you through the process, so as to improve your chances of getting approved for financing or leasing! You're also welcome to visit us near Huntington and Bridgeport for in-person assistance.
---
More from Mercedes-Benz of Charleston
Combining luxury style with top-notch performance, the 2020 Mercedes-Benz GLS is catching eyes on Beckley roads. This must-have SUV offers the outstanding craftsmanship and high-tech features that drivers know Mercedes-Benz for. Wondering about the Mercedes-Benz GLS 450 price point? Rest assured, you'll get more than you pay for with the GLS 450 price, as well…

Looking for a stylish new luxury SUV for your drives around Charleston? The Mercedes-Benz GLC SUV and Coupe models provide family-friendly interiors and outstanding performance. The powerful biturbo engines and AMG® race-derived technology are responsive and fast, making your commute on Beckley roads a pleasure. Wondering how much a new GLC costs? Review our Mercedes-Benz GLC price guides below…

With the new Mercedes-Benz GLE lineup, Bridgeport drivers can pick from multiple models to find one with the price point and features they have in mind. Not your typical SUV, the GLE configurations offer performance-division models, as well as practical family haulers with seating for five or seven. Want to know more about the Mercedes-Benz…