Should I Buy or Lease My Next Car?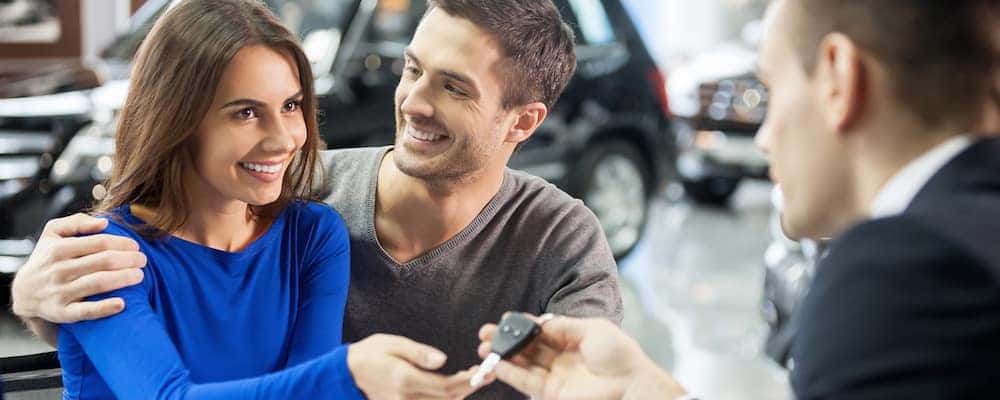 If you've started the process of searching for a new vehicle, then the question, "Should I buy or lease?" has surely crossed your mind. As it turns out, there's no one-size-fits-all answer! Those exploring the benefits of leasing vs. financing shouldn't be surprised to learn that the answer will depend on your budget, your goals, and your needs. We've broken down the primary considerations for drivers from Beckley to Bridgeport, so you can make the right choice when you come to Mercedes-Benz of Charleston.
Benefits of Buying
Own the Car You Drive: For many, the feeling of total ownership is enough to make buying the right choice. When you finance a car, you'll come closer to your goal with every monthly payment that you make on your auto loan.
Your Vehicle, Your Way: Drivers who finance rather than lease their vehicle will be able to decorate or modify it in any way they see fit. Cosmetic changes and optional accessories can help your vehicle stand out, while mechanical changes can foster the touring experience you've always wanted.
Flexible Financing Terms: Financing a vehicle is often more straightforward than leasing. What's more, when you purchase your car, you may have the option to refinance later to lower your monthly loan payments.
Lower Long-Term Cost: Buying a car often requires a hefty down payment, and the purchase price is usually more expensive than the total cost of a lease. However, since you'll eventually pay off your purchase, this option can help you save money in the long term.
Drive Without Worry: If you plan on driving long distances, buying is probably the better option. Most leasing companies assign mileage restrictions to their vehicles in order to limit wear and tear and keep resale values high.
Sell When You Want: If you don't purchase your vehicle, you'll be locked into definite lease terms. Drivers who finance their vehicle instead of leasing will be able to sell the car or trade up whenever they choose to do so.
Benefits of Leasing
Lower Monthly Payments: Since you're only paying off the depreciation, rather than purchasing the vehicle outright, your monthly lease payments will almost always be lower than the payments of those who purchase.
Lower Cost Upfront: In addition to saving on a down payment, drivers who lease will be able to save on sales tax. Drivers who purchase instead of leasing will pay tax on the entire price of the vehicle.
Stress-Free Trade-Ins: Trading-in an old vehicle and purchasing a new one can be a hassle when you're the ultimate owner. When your lease agreement is up, Mercedes-Benz of Charleston will work with you to switch you out and find you a new lease at the price you want.
Trade Up Faster: Although financing gives you more options as far as your payments are concerned, leasing gives you more options when it comes time to choose the car you'll drive. Since you can trade up every time you return the car you've leased, you can stay behind the wheel of the newest models.
Easier Approval: Getting approved for an auto loan near Beckley isn't always easy if you're lacking in the credit department. Leasing a vehicle is less of a risk for the lender, and dealerships often offer these options to drivers with low or less-than-ideal credit.
Great Coverage: When you lease a vehicle, the dealership will want to make sure that it gets all of the maintenance that it needs. As long as you stay under your mileage limit, any issue under your warranty will be covered.
If you decide to go this route, learn how to lease a car before scheduling a visit to our dealership. You'll also want to explore our exclusive leasing offers.
Compare Leasing vs. Financing at Mercedes-Benz of Charleston Today
The experts at the Mercedes-Benz of Charleston financing department can help you go through all your options and figure out whether leasing or financing is right for you! In general, you'll want to keep in mind that while leasing is more affordable up front, purchasing a car might be the smarter financial option in the long term. With that being said, no two drivers are in exactly the same place, and what works for some might be inadequate for others. Contact us today to learn more about the process, or for help deciding between a coupe vs. sedan or comparing Mercedes-Benz to competitors like Audi.
More From Mercedes-Benz of Charleston
Combining luxury style with top-notch performance, the 2020 Mercedes-Benz GLS is catching eyes on Beckley roads. This must-have SUV offers the outstanding craftsmanship and high-tech features that drivers know Mercedes-Benz for. Wondering about the Mercedes-Benz GLS 450 price point? Rest assured, you'll get more than you pay for with the GLS 450 price, as well…

Looking for a stylish new luxury SUV for your drives around Charleston? The Mercedes-Benz GLC SUV and Coupe models provide family-friendly interiors and outstanding performance. The powerful biturbo engines and AMG® race-derived technology are responsive and fast, making your commute on Beckley roads a pleasure. Wondering how much a new GLC costs? Review our Mercedes-Benz GLC price guides below…

With the new Mercedes-Benz GLE lineup, Bridgeport drivers can pick from multiple models to find one with the price point and features they have in mind. Not your typical SUV, the GLE configurations offer performance-division models, as well as practical family haulers with seating for five or seven. Want to know more about the Mercedes-Benz…