Tire rotation is an important maintenance step that you won't want to skip. Whether you choose to rotate your tires yourself or take your Mercedes-Benz to a local service center, regularly rotating your tires can provide you better traction on Beckley roads and extend the life of your tires. To keep your tires rolling for as long as possible, follow our tire rotation guide.
Why is Tire Rotation Necessary?
Individual driving habits can affect how tires wear. Because they experience greater impact while turning, the outer edges of the front tires show greater wear while the rear wheels wear more evenly. This means if you leave your tires in place they'll wear down at different rates and you'll have to replace them sooner.
How Often to Rotate Your Tires
If you have a front- or rear-wheel drive vehicle, you'll generally need to rotate their tires every 5,000 to 7,500 miles. All-wheel drive vehicles, however, require more frequent changes at every 3,000 to 5,000 miles. This is because all tires are actively engaged and that results in faster wear. As with any vehicle service, we always recommend checking your owner's manual for more specific recommendations.
Tire Position
FWD Tires: You can move the front tires to the back of the car in the same left/right positions. Yet, when it comes time to move the rear tires to the front, you'll need to switch the right and left tire.
RWD Tires: The opposite proves to be true for RWD vehicles. The rear tires can be moved to the front of the car in the same left/right positions, but when you move the front tires to the rear, you must switch the left and right tire.
Rotating Your Tires
To rotate your own tires at home, you need to make sure you have the right equipment. A car jack, lug nut wrench, and a set of car jacks are required. Once you have gathered all the necessary tools, follow these five easy steps:
Activate the parking brake for an added level of safety.
Loosen the lug nuts on all four wheels, but don't take them all the way off. Doing this will make unscrewing them when the tire is elevated much easier.
Lift up one wheel with a car jack and place the jack stand underneath it.
Remove the tires one by one.
Check your tires and make sure they're filled to the ideal pressure. Then, you can rotate them according to the appropriate pattern for your type of tires. Place the tire back onto the wheel mount and screw the lug nuts on by hand as far as you can.
Lower the car from the jack stands and use the lug wrench to finish tightening the nuts. To ensure optimal positioning, you'll want to work the lug nuts diagonally from one to another in a star pattern for even tightening. If the lug nuts aren't tightened evenly it can cause the brake rotor to warp.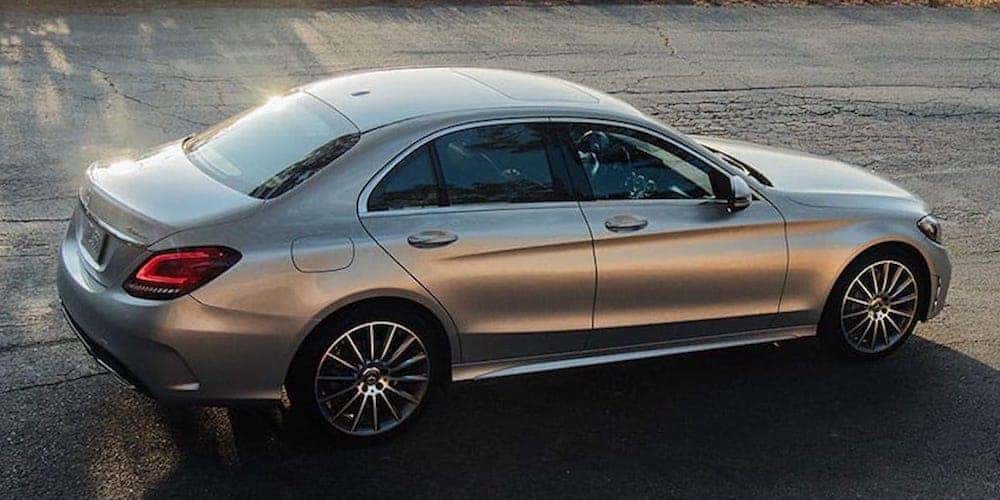 Get Assistance With Tire Rotation at Mercedes-Benz of Charleston
If you aren't ready to undertake a tire rotation on your own, the trained technicians at Mercedes-Benz of Charleston can perform the service for you. You can even explore all your options when it comes to Mercedes-Benz wheel upgrades, or get help with removing a scratch or dent. We offer a variety of service specials at our Charleston service center for you to take advantage of. Set up your next service appointment today!