What is My Car Maintenance Schedule?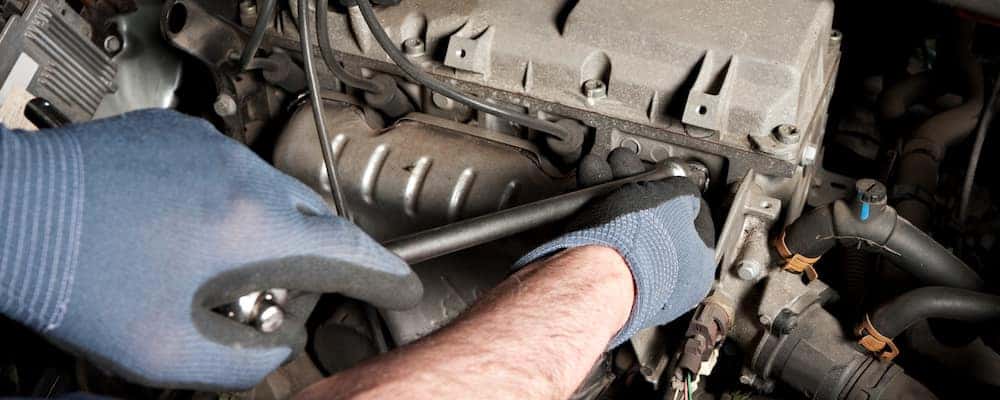 Keeping your car in excellent shape for as long as you own it requires regular servicing. By following the car maintenance schedule below, your car will stay in prime condition for many years to come. Learn more about what services are needed at different mile and time intervals, then visit Mercedes-Benz of Charleston's service center for an appointment today!
Every Month
Every month you should check certain elements of your vehicle to ensure everything is running smoothly. This includes checking to see whether the check engine light is on, making sure the interior and exterior lights work, and checking your tire pressure and windshield wiper fluid levels. Additionally, cleaning the interior and exterior of your Mercedes-Benz monthly helps upkeep the condition of your car.
Every Three Months or 3,000 Miles
Every three months or 3,000 miles (whichever comes first), you should check the following aspects of your Mercedes-Benz and replace or fix as needed:
Automatic transmission, power steering, wiper fluid levels
Engine oil and air filter
All lights inside and out
Fuel filter
Tire pressure, tread, and wear and tear
Belts, exhaust, and hoses
Every Six Months or 6,000 Miles
Every six months or 6,000 miles, your vehicle should undergo the following checks and maintenance, in addition to the maintenance services needed at three months/3,000 miles:
Car battery and cables
Chassis lubrication
Windshield wipers
Polish your vehicle
Every 12 Months or 12,000 Miles
Your car should regularly get three-month and six-month services, as well as the yearly service checks below:
Transmission fluid levels
Steering and suspension
Brake system
Coolant levels
Why Following a Car Maintenance Schedule is Important
Cars need regular maintenance in order to stay in good condition and work correctly. Avoiding your regular maintenance schedule can result in costly repairs and part replacements in the future.
Visit Our Service Center in Charleston
Is your Mercedes-Benz due for service? Schedule an appointment at our service center today! When you visit our dealership near Beckley and Huntington, be sure to ask about our service specials!
Mercedes-Benz of Charleston Service Specials
When you buy a new Mercedes-Benz, you'll have peace of mind, as your new vehicle will be protected under the Mercedes-Benz New Vehicle Warranty. This warranty covers material and craftsmanship defects for 4 years or 50,000 miles, whichever comes first. When this warranty ends, you can opt for the extended warranty for additional coverage. Learn…

Keeping your car in excellent shape for as long as you own it requires regular servicing. By following the car maintenance schedule below, your car will stay in prime condition for many years to come. Learn more about what services are needed at different mile and time intervals, then visit Mercedes-Benz of Charleston's service center for an…

As a general rule of thumb, tires should be rotated sometime between the 5,000 to 7,500 mile interval. Sticking to this ground rule is a good baseline, but remember to always check your owner's manual for exact figures for your vehicle. Still have questions about when to rotate tires? The team at Mercedes-Benz of Charleston, your Huntington-area…