Vehicle Service FAQ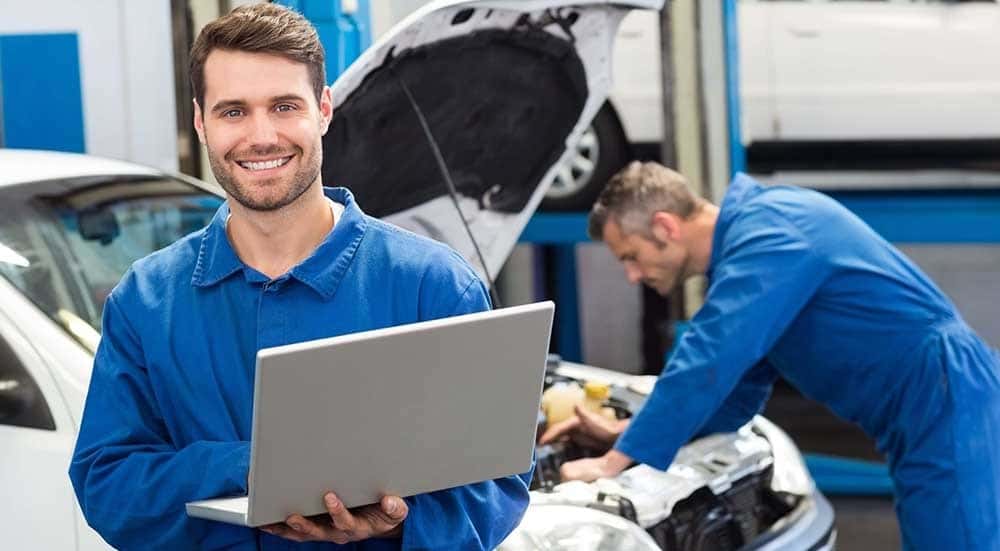 Getting your vehicle serviced as soon as it becomes necessary is the best way to prolong its life and avoid breakdowns. Unfortunately, getting vehicle service can sometimes be a frustrating chore. At Mercedes-Benz of Charleston, we strive to make vehicle service seamless and stress-free so you can get back on the roads of Beckley as quickly as possible. So you can be in the know for all things service, we have put together this quick list of frequently asked questions car maintenance questions.
What You Need to Know About Vehicle Maintenance
When Should I Schedule Service? – It is important to get routine maintenance performed according to a set schedule to keep your vehicle safely. Many Mercedes-Benz models have indicator lights informing you when you're overdue, but your vehicle's manual is also a useful guide. You should also schedule service if you have any reason to believe your vehicle is not performing perfectly. Many services can even be taken care of with Mercedes-Benz Express Service.
Why is Service Necessary? – A vehicle that requires service is not safe to drive. It is a danger to yourself and everyone else on the road. Plus, the longer you put off performing service the more expensive the job is likely to be.
Do I Have to Visit a Dealership? – Mercedes-Benz models are highly refined and different from many of other makes/models on the road. By visiting a dealership, you ensure you're working with highly-trained technicians who have the kind specialized expertise your vehicle requires.
How Much Does Service Cost? – That all depends on the type of work you need. Just remember that the cost of preventative maintenance will likely be less than the cost of emergency repairs.
Can I Perform Service Myself? – If you have the skills or initiative, it's possible, and we sell the official Mercedes-Benz parts you will need for the job. But for larger scale jobs that require specific equipment, this isn't necessarily recommended. Luckily, our service center makes it quick, easy, and affordable to spare yourself the hassle.
What Types of Service are Most Important? – All types of service are important, but vehicle needs will vary for every driver. However, it's always crucial to keep up with routine maintenance practices like changing your tires, windshield wiper fluid, etc.
How Can I Save on Service? – We offer a number of rotating service specials to help Huntington drivers get the automotive assistance they need for the best price possible.
All Your Needs are Covered at Mercedes-Benz of Charleston
No job is too large or too small for our expert service department. Plus, we treat drivers with the same care and attention we dedicate to their vehicles and even handle things like roadside assistance for you. If you have questions about service and maintenance or Mercedes-Benz-specific features like 4MATIC® all-wheel drive, please contact us at your convenience.