What is Mercedes-Benz BlueTEC®?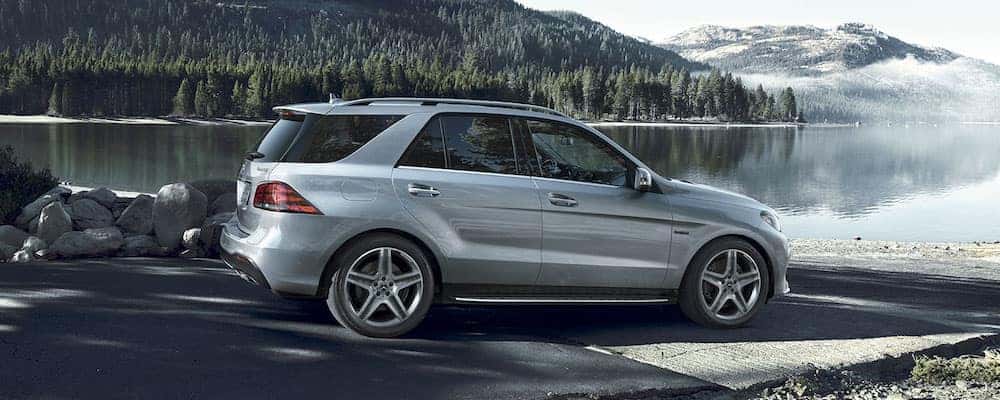 You don't have to select a hybrid model to enjoy superior fuel efficiency in your Mercedes-Benz vehicle! Mercedes-Benz BlueTEC® technology has allowed this manufacturer's diesel vehicles to keep pace with their most fuel-efficient cars, so if you've been waiting to check out the lineup at Mercedes-Benz of Charleston, today's the perfect day to start exploring. Mercedes-Benz vans (and even some passenger vehicles) may offer diesel engines, so no matter what your daily drives through Huntington and Bridgeport entail, a vehicle with BlueTEC® might be the right choice.
How Does Mercedes-Benz BlueTEC® Work?
Mercedes-Benz hybrid vehicles are getting more efficient and more powerful each year, but for drivers who'd prefer not to drive a partially-electric vehicle, a diesel engine with BlueTEC® technology represents a compelling alternative. The technology uses the following techniques to reduce emissions without compromising performance:
AdBlue liquid solution: BlueTEC® involves the injection of AdBlue liquid solution directly into your vehicle's exhaust. The chemicals in this solution convert Nitrogen Oxide–a greenhouse gas–into nitrogen and oxygen.
Variable-vane turbocharger: All BlueTEC®-equipped vehicles include a variable-vane turbocharger, which adjusts its aspect ratio in response to your speed, thereby maximizing your power output.
High-pressure fuel injection:High-pressure fuel injection limits the waste of fuel by injecting it right where it will be put to use.
Benefits of BlueTEC®
BlueTEC® technology allows Mercedes-Benz diesel engines to offer the following benefits:
Drivers who choose a vehicle with a BlueTEC® diesel engine can expect to enjoy a 6-8 mpg increase over a comparable gasoline-powered model.
Mercedes-Benz diesel engines offer plenty of torque, and most offer power comparable to traditional gasoline-powered builds.
BlueTEC® filters out many of the worst emissions that result from the burning of diesel fuel. Your neighbors, as well as the environment, will all benefit from the cleaner air.
Explore Fuel-Efficient Options at Mercedes-Benz of Charleston
When you choose a Mercedes-Benz BlueTEC® diesel vehicle, you'll be able to see the roads around Beckley and Clarksburg in a whole new light. Our lineup includes BlueTEC® vehicles like the Mercedes-Benz Sprinter van, and when you take advantage of our Mercedes-Benz of Charleston special offers, you can bring home a powerful, fuel-efficient Mercedes-Benz for a remarkable price. Contact us today to schedule a test drive.
More on Mercedes-Benz Technology
Mercedes-Benz vehicles are always at the forefront of advanced automotive technology. From Mercedes-Benz PRESAFE® to Mercedes-Benz BlueTEC®, there are loads of premiere technology and safety features to talk about. One of the most groundbreaking features is Mercedes-Benz MAGIC BODY CONTROL®. This advanced system works to read the road in front of you and using that…

You don't have to select a hybrid model to enjoy superior fuel efficiency in your Mercedes-Benz vehicle! Mercedes-Benz BlueTEC® technology has allowed this manufacturer's diesel vehicles to keep pace with their most fuel-efficient cars, so if you've been waiting to check out the lineup at Mercedes-Benz of Charleston, today's the perfect day to start exploring. Mercedes-Benz vans…

Whether you're off on an extended road trip or simply driving home to Huntington after a long work day, ATTENTION ASSIST® works to keep you safe. Learn how Mercedes-Benz ATTENTION ASSIST® works by reading on, and make sure to contact us today to schedule a test drive to experience all the Mercedes-Benz technology features for…