What is Mercedes-Benz MAGIC BODY CONTROL®?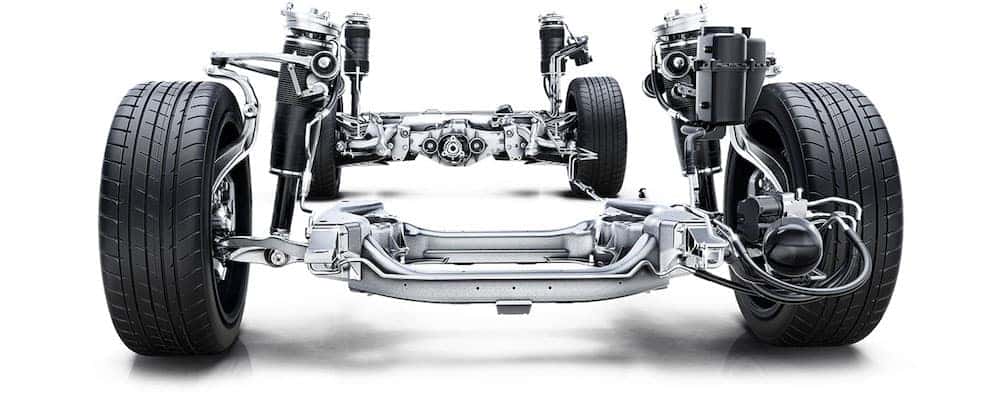 Mercedes-Benz vehicles are always at the forefront of advanced automotive technology. From Mercedes-Benz PRESAFE® to Mercedes-Benz BlueTEC®, there are loads of premiere technology and safety features to talk about. One of the most groundbreaking features is Mercedes-Benz MAGIC BODY CONTROL®. This advanced system works to read the road in front of you and using that information to adjust the suspension and create a smoother ride around Beckley. Let's look at how this system works.
How Does Mercedes-Benz MAGIC BODY CONTROL® Work?
The magic behind the system lies within the two small cameras located behind the windshield of your vehicle. These cameras are part of the overall Intelligent Drive system on Mercedes-Benz models. With these systems at work, MAGIC BODY CONTROL® does the following to help ensure a comfortable and smooth ride:
The two cameras scan the road ahead for bumps and dips using the ROAD SURFACE SCAN
This information is relayed to the suspension systems
The suspension automatically adjusts using active hydraulics to compensate
ROAD SURFACE SCAN works up to nearly 50 feet in front of the vehicle
Suspension is adjusted ahead of time to ensure a smooth ride
MAGIC BODY CONTROL® can work at speeds up to around 80 mph. By actively monitoring the road and adjusting the suspension, your drive will feel as smooth and clean as possible, even when going over bumps you can clearly see.
Working With Mercedes-Benz ABC® (Active Body Control)
MAGIC BODY CONTROL® works hand-in-hand with the ABC® (Active Body Control) suspension system. ABC® uses computers through the body of the vehicle that actively monitor movement of the vehicle body. Utilizing the information, hydraulic active suspension systems help balance out the body of the vehicle when braking, cornering, or accelerating. The combination of ABC® and MAGIC BODY CONTROL® make your drives much more smooth and create a sense of pristine movement across Charleston roads.
Learn More About Mercedes-Benz Technology at Mercedes-Benz of Charleston!
Ready to experience all the magic Mercedes-Benz vehicles can offer you? Contact us today to schedule a test drive or to set up an appointment to learn more about all the advanced technologies you can find in Mercedes-Benz models.
More on Mercedes-Benz Technology
Mercedes-Benz vehicles are always at the forefront of advanced automotive technology. From Mercedes-Benz PRESAFE® to Mercedes-Benz BlueTEC®, there are loads of premiere technology and safety features to talk about. One of the most groundbreaking features is Mercedes-Benz MAGIC BODY CONTROL®. This advanced system works to read the road in front of you and using that…

You don't have to select a hybrid model to enjoy superior fuel efficiency in your Mercedes-Benz vehicle! Mercedes-Benz BlueTEC® technology has allowed this manufacturer's diesel vehicles to keep pace with their most fuel-efficient cars, so if you've been waiting to check out the lineup at Mercedes-Benz of Charleston, today's the perfect day to start exploring. Mercedes-Benz vans…

Whether you're off on an extended road trip or simply driving home to Huntington after a long work day, ATTENTION ASSIST® works to keep you safe. Learn how Mercedes-Benz ATTENTION ASSIST® works by reading on, and make sure to contact us today to schedule a test drive to experience all the Mercedes-Benz technology features for…