Best Restaurants in Charleston, WV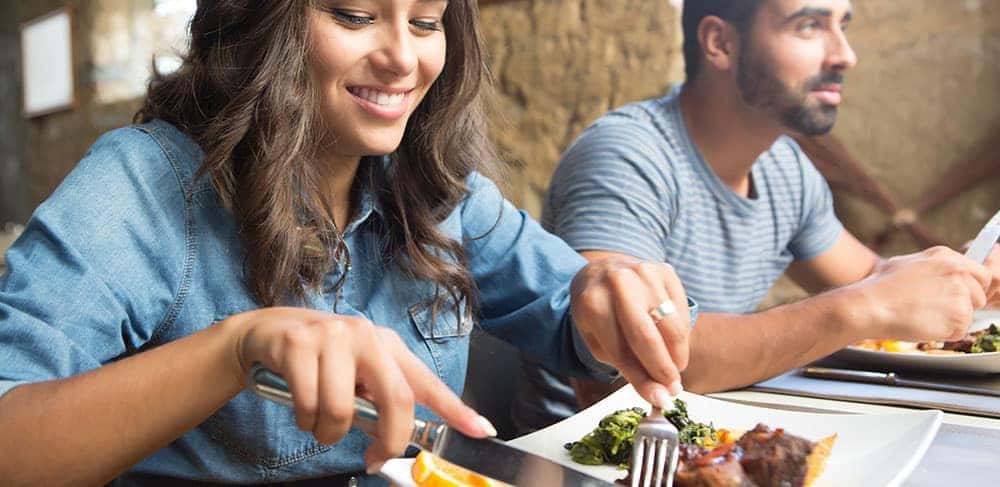 When it comes to dining out, the best restaurants in Charleston, WV can be found all over town. From favorite Italian locations like Pies and Pints to steakhouses like Logan's Roadhouse, you're in luck when you head to Charleston from Beckley and are on the hunt for food. After enjoying outdoor activities or an off-road trip in West Virginia or indulging in one of the many things to do in the spring and summer, head to one of the following restaurants for some good food.
Pies and Pints
You can never go wrong with pizza and craft beer, and Pies and Pints is a must visit when you're in the mood for both. When visiting, you can catch their happy hour specials or just peruse the full menu, which is also filled with sandwiches and salads for those who may not be in the mood for pizza.
Logan's Roadhouse
Whether just out for a night away from Huntington or on a date, Logan's Steakhouse is a good restaurant for either occasion. Packed with a fun atmosphere and some of the best dishes you'll experience, you can enjoy everything from steak to burgers to chicken. They also deliver a variety of appetizers and fun cocktails, so you can make a night out of it.
Laury's Restaurant
If you're looking for fine dining, Laury's Restaurant should be at the top of your list. This French-infused spot has a variety of dishes you won't find anywhere else, and you can rest assured there's something for everyone, including seafood, steak, salads, pasta, and more. Plus, you can ask them for a private dining experience to make it more enjoyable.
Black Sheep Burrito and Brews
It's not often you find a brewery and Mexican fare combination, but Black Sheep Burrito and Brews does it and does it well. Whether you're looking for a place to hang out and have a few cocktails to a place that has a great menu, this will meet all your needs. Stop in for brunch and try their specialty biscuits, or you can opt to have dinner and try a specialty burrito.
Visit Mercedes-Benz of Charleston to Learn More
From finding great delivery to finding the best places to visit in West Virginia, Mercedes-Benz of Charleston to share our favorite options! Reach out to us today!